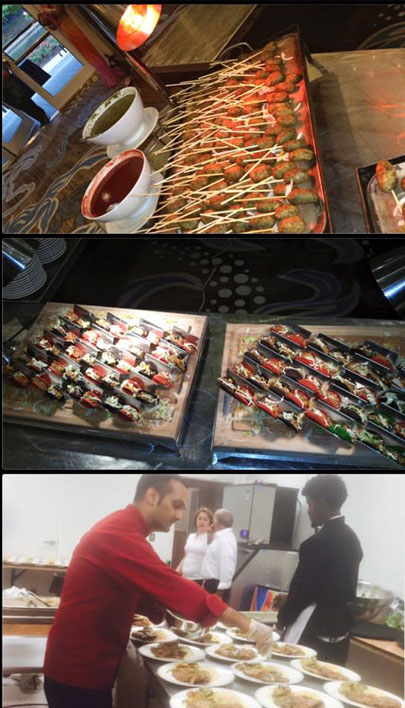 Yesterday was the last day aka THE GRAND FINALE!! As we end the weekend with a BANG, one thing is certain, there is no challenge BIG enough for CB to handle. The Team is satisfied with the shows they've held and are looking forward to finishing up the last few festivities.
Quality, freshness, looks of wonder and awe are still a guarantee, which clearly lets you know we treat each event as the MAIN EVENT of our day!
Congratulations to the Wonderful and Amazing newly weds !!!!
Asad Abdulla and Amrin Panjwani for believing in us and letting us be part of every major event they've hosted this weekend including tonight's wedding reception at Westin perimeter
Snehal Lakhani and Rizwan Babnwani for letting us create a culinary show at their event at the prestigious 103 West – Buckhead
Lastly, Beshoy Hana & Mellisa Corona at Signature Ballroom for letting us create a 4 course plated dinner for them and their 300 guests.
It's truly an amazing feeling after accomplishing 12 events in such a few short days. Thank you to our awesome clients for pushing us to our higher potential. Couldn't have showed Atlanta our greatness without your belief in us….. CB has done it again.